K8create are Clive & Kate plus a few friends (namely Tall Paul, if you have ever seen us at an event Tall Paul is the very tall gentleman relentlessly working away). We work together on everything. Married with two great kids, we all love art and music.
K8 is a great creative designer and glass-worker. Clive loves working in traditional glass techniques but can turn his hand to any technique - plus the skills that end up with him having to count his fingers; woodwork, metalwork and the like.
We live and work in sunny Hereford and take inspiration from all around us. Love, life and nature - it's all in there.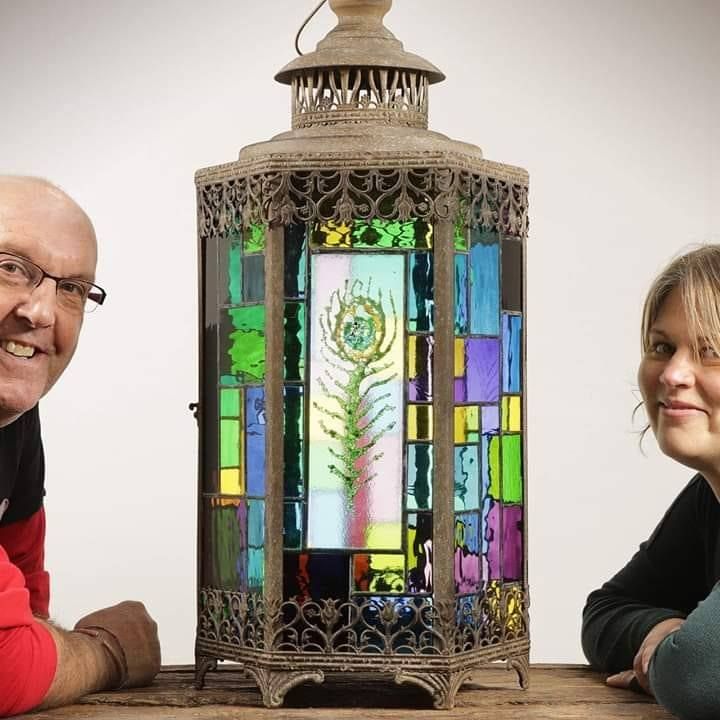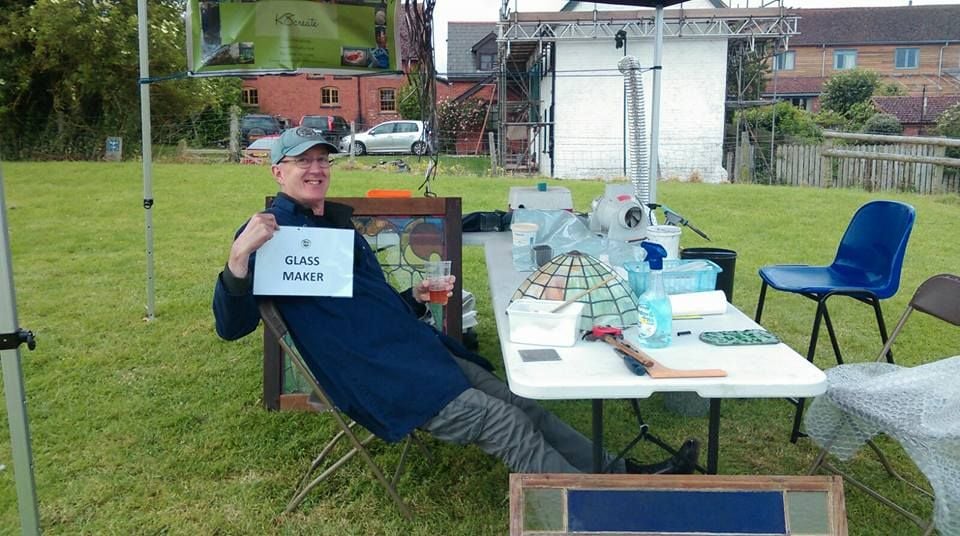 Re-cycling, up-cycling and re-working materials is key. Working in as many materials as possible to create affordable unique individual glass artwork
Image to the left is the infamous Tall Paul.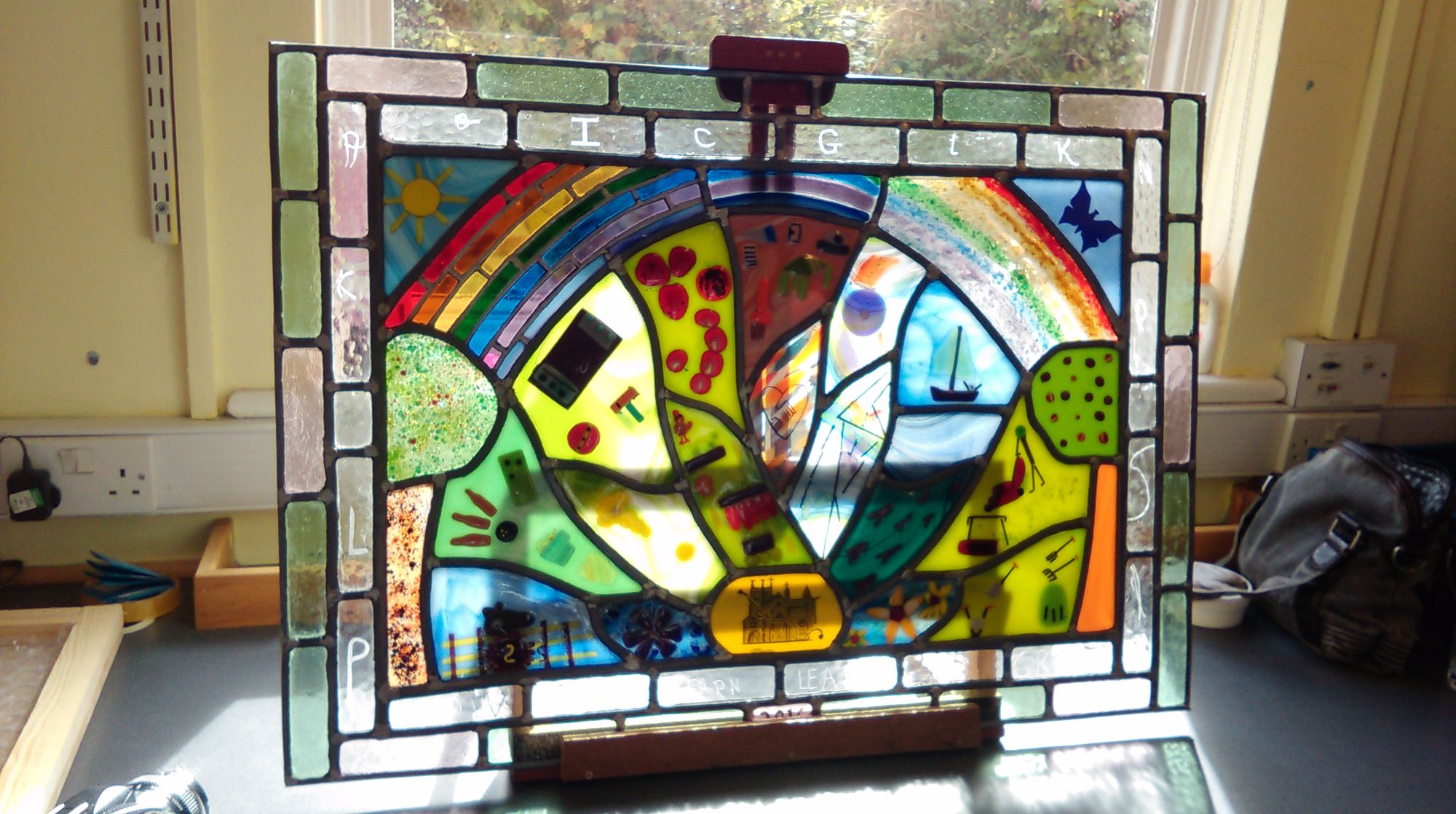 As well creating artyfacts we love to share and enable creative inspirations in our workshops, which are tailored to your individual requirements.
We can also be found at WI groups giving talks, demonstrations and holding workshops.
We have also worked with the Brandon Trust in Leominster, who enable people with learning disabilities and autism to live the lives they choose. Over a 6 week period with their clients we created a glass panel, inspired by the things they love.